Tonight I used my hinge routing jig, my trim router, some clamps, and a chisel & mallet to make all the hinge mortises in my doors.
Precision is crucial. So I clamp the door in my leg vise and with my sliding deadman.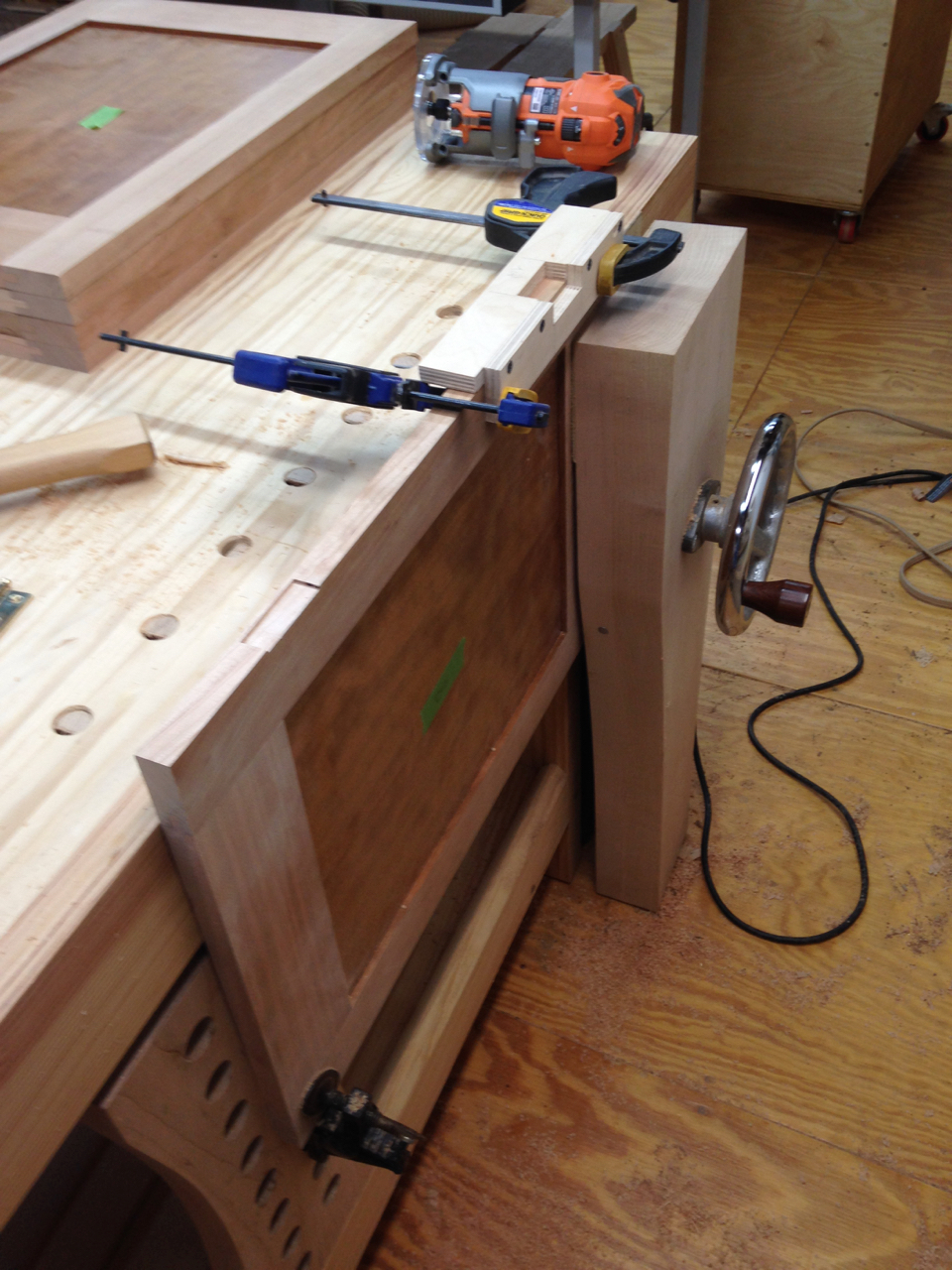 I use a simple jig to line up the edge of the mortise with the inner corner of the frame and panel and clamp the jig in place.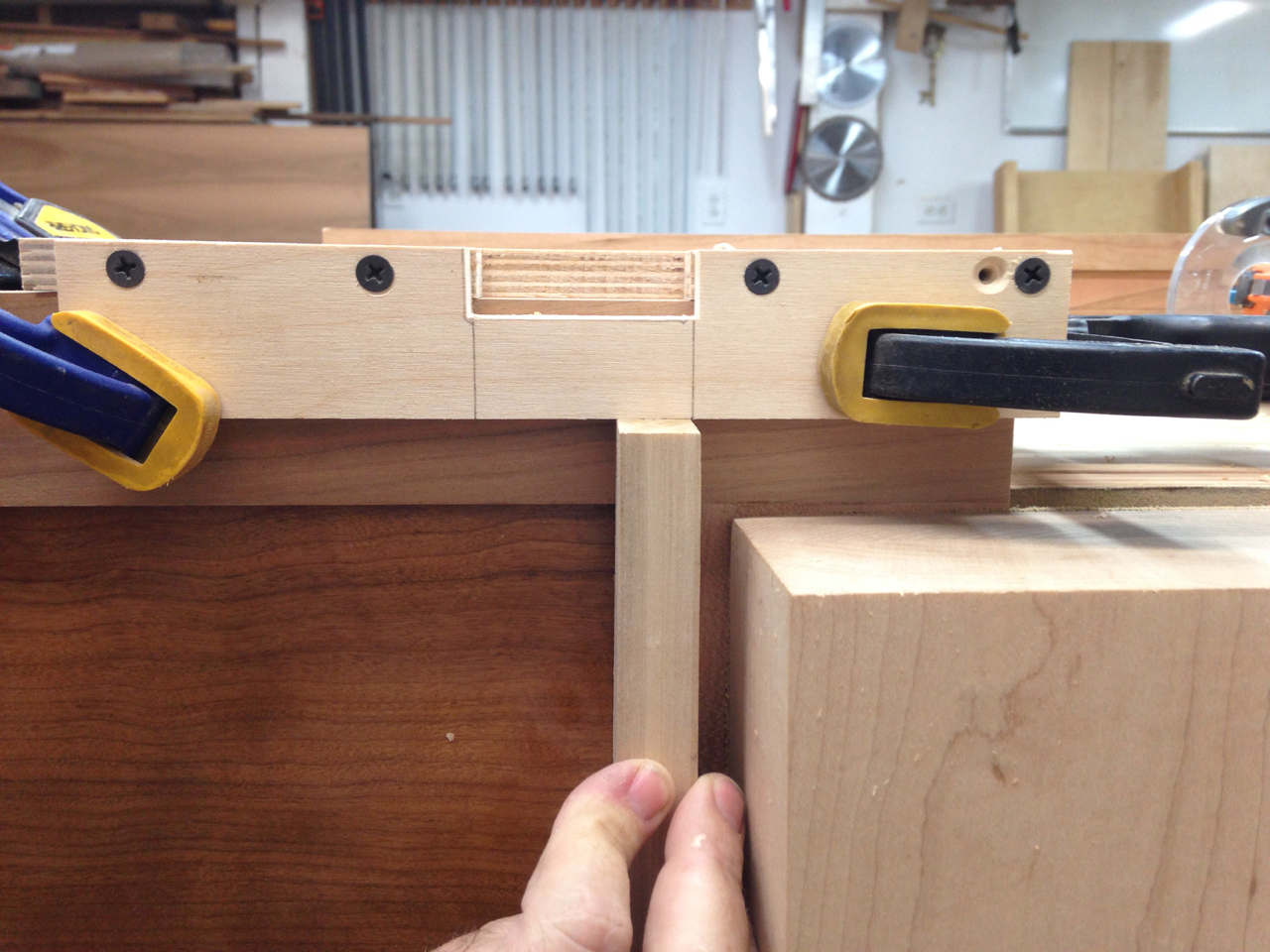 Then it's the trim router to remove the bulk of the material and a chisel and mallet for the corners. If all goes well, you get a well-matched mortise for your hinge.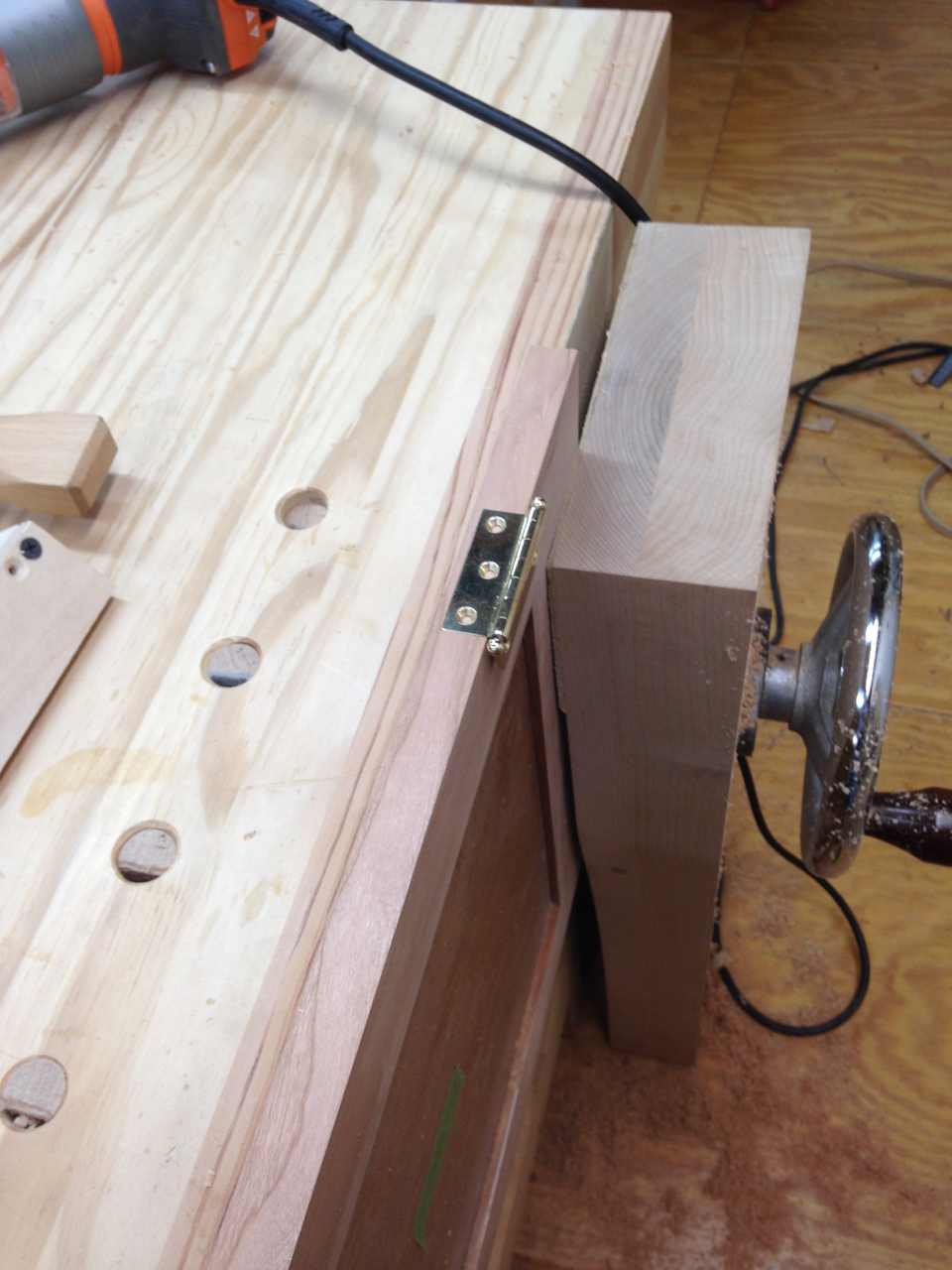 The stakes grow higher each time you move on to another step in the process. Lack of attention, a slip, or failure of a tool can mean starting over, for one or even all of your parts. All went well this evening.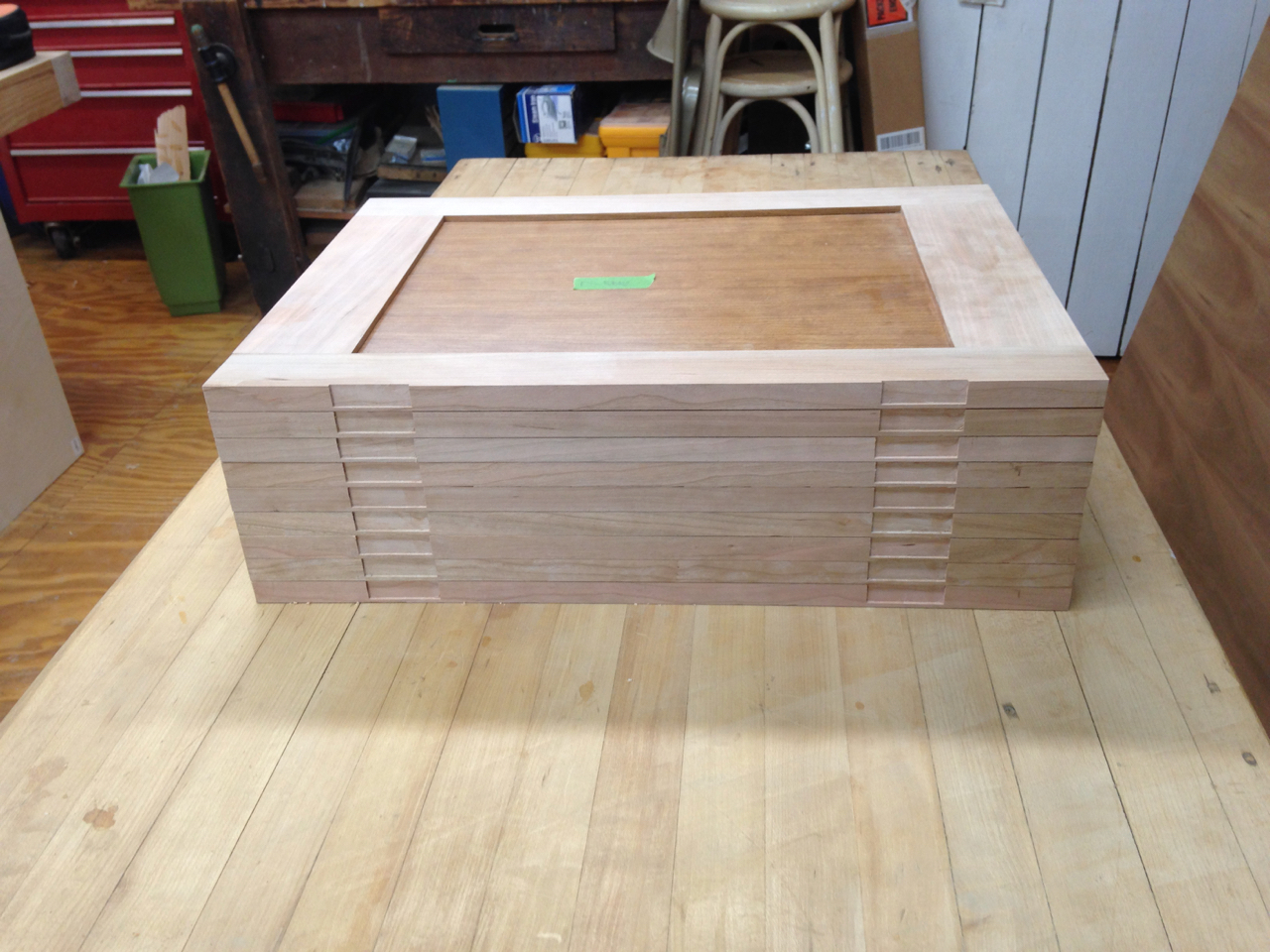 Tomorrow it's time to route hinge mortises in the already-installed frames of the cabinets. They must align precisely with the door mortises, so the doors mount at the proper height and align with each other. No pressure… :-)